And we are already in the third part of our jewelry horseshoe.In the last two parts, I had told you what you could wear as a creative or rebellious type of jewelery.This is the conclusion of this series.And this time it is about the spontaneous and adventurous type.
1. This is the spontaneous and adventurous jewelery type
The spontaneous and adventurous type does not hesitate long when he gets something.On the contrary, in most cases he decides directly from the belly.And it is also reluctant to speak in this regard.He likes to discover new things, to conquer and to share his experiences with others.It does not have to pull him into the last corner of the world.Rather, he already discovers the next adventure in the forest on the outskirts of the city.Where others still think and weigh, he is already in the middle of the action.He is impulsive and can be carried away quickly.It is not always good for him, but he always comes through somehow.He can not stop scars and scratches.Just as little is the case for projects which are considered impossible for others.He grabs her and tries to make something out of it.Instead of letting opportunities pass, he rather uses them.Always following the motto:you live only once.
2. Jewelry for the spontaneous and adventurous type
Anyone who is so spontaneous can not take long to make decisions. So also with jewelery. The spontaneous and adventurous guy sees a piece of jewelry and decides immediately whether this is something for him or not. He does not like long decision-making processes. Just as little as jewelry, which looks beautiful, but can be a little impractical. He prefers to go back to the simpler things and loves jewelry, which is slightly minimalistic and reduced in the shaping.Sure, because everything that clumses too much, only disturbs the next adventure.
Simple necklaces are often his first choice. The material is almost irrelevant to him, he must immediately agree to it and can also participate a lot. In short, robust jewelry is the order of the day. It may be the gold chain, but with more powerful limbs.Or a necklace of stainless steel or leather.Some prefer a chain that is close to the neck or can be wrapped around a couple of times.Others, on the other hand, find this much too restrictive and also want a little more space, for example, to attach a trailer to it.These trailers are usually a souvenir of certain adventures or something that reminds you of it.He also quickly converts the winding chain to the bracelet .He keeps his jewelery for a very long time, because he often acts as a fortune-teller. Here at Fredericashops you can get more different models and styles.
Otherwise, he likes jewelery and watches that can do without many extras.His watch must also tolerate dust and water and always function reliably.Because also, who is so spontaneous, needs some reliability in his life now and then.Incidentally, the spontaneous and adventitious type is not fixed to a particular color.But he feels strikingly often drawn to earthy, natural colors and also reflects this through his jewelry.
3. Gemstones for the spontaneous and adventurous type
There are always a few gemstones, which fit very well to us.So also with spontaneous and adventurous types.Here are 3 precious stones, which you will definitely like.And you may also be an inspiration for future jewelery of your choice.
Suggestion number One would be the smoke quartz. This gem is so striking because it has a very unusual color. For while other gemstones shine in dazzling, colorful colors, the smoke quartz remains quite mysterious due to its gray color. Nevertheless, he catches the light in his own way. It should help to weigh things better and at the same time to promote life, endurance and strength. It will be much more colorful with the Feueropal. Just as the name suggests, the orange-red stone is supposed to spark the inner fire, boost the passion and deliver the necessary energy boost. And, if it is not quite so fiery to go, then I can still put the jade stone to your heart.A calming effect is attributed to this green gemstone.On the other hand, it is also said that they can help more quickly, to concretize goals and not to lose sight of them.And that can not hurt.
Gallery
Bohemian gypsy, Polymer clay and Polymers on Pinterest
Source: www.pinterest.com
1000+ images about ♥ GEEKERY PRODUCTS FOR GIRLS on …
Source: www.pinterest.com
5412 best images about Jewelry I Wish I'd Made on Pinterest
Source: www.pinterest.com
1000+ images about ♥ GROUP BOARDS
Source: www.pinterest.com
1372 best Mia-Jewelry.. images on Pinterest
Source: www.pinterest.com
16686 best Luxurious Jewelry images on Pinterest
Source: www.pinterest.com
Προϊόντα στο Pinterest: ανακαλύψτε αντικείμενα που …
Source: gr.pinterest.com
1372 best Mia-Jewelry.. images on Pinterest
Source: www.pinterest.com
18414 beste afbeeldingen van Luxurious Jewelry
Source: nl.pinterest.com
142 best Polymer Clay Jewelry
Source: www.pinterest.com
Steampunk ring with gear & propeller
Source: www.pinterest.nz
907 best Steampunk Accessories images on Pinterest
Source: www.pinterest.com
1000+ images about ♥ GEEKERY PRODUCTS FOR GIRLS on …
Source: www.pinterest.com
Hermione's Time Turner Necklace. Hourglass Pendant. Sand.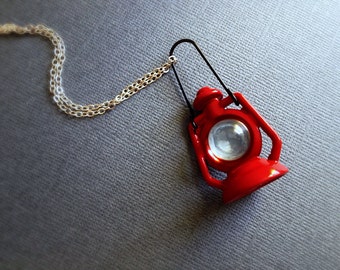 Source: www.etsy.com
536 best Crafts to Try images on Pinterest
Source: www.pinterest.com
Cool Hand Luke
Source: loveforliffe.wordpress.com
17 Best images about STEAMPUNK & RETRO CLOCK on Pinterest …
Source: www.pinterest.com
Vintage Bohemian Tribal Jewelry
Source: www.hijabiworld.com
Spontaneous Soul Mixed Media Polymer Clay Rustic Bohemian …
Source: www.pinterest.co.kr
145352 best Jewelry Lovers Galore Board images on …
Source: www.pinterest.com