The days around Christmas and new year are always a time of review, the gratitude and the Outlook for me. I think it is important to stop to make the last Revue with some distance to the daily events and in our fast paced world. Where has my life led me and where am I now? And what's next now?
Today I put the year highlights of the fashion Whisperer together for you. Among them are some very special experiences, which I here have not even told you on the blog: for example, a special jewelry art project, which brought my figurines to the Venice Film Festival to Venice… Of course, there's also a small glimpse into the future of fashion Whisperer. And most important: my warmest wishes for Christmas and new year for you!
The time brings good, nice and positive – if we want it.
Mostly, I am very grateful for the many good and beautiful, which has enriched my life. And in these thoughts hikes, I try to find something positive even less pleasant events. It's not always amazing, as is the time for us? How less bad feeling after weeks or months even negative experiences and slowly fade? You see, you can see the fact that time passes, also positive. The time but inexorably aging us, she brought us but at the same time so much wonderful, I would like to keep them under no circumstances.
Well, I would of course like to slow it down, especially the beautiful hours. A kind of replay or slow-motion button for the good times would not be bad. And you know what? Our memory can do exactly that: you can return time and time again the beautiful hours us. As I am thinking, for example, of the fashion Whisperer, then some of the highlights come to mind, that have prepared me great pleasure over the past year. Come with me on a little time travel?
The highlights of the fashion Whisperer 2014
January: about inner and outer beauty
Just started the new year with a special highlight in January: the performance trainer Louise Fiegel had traveled to Frankfurt to speak with me about inner and outer beauty . Our conversation she released as a podcast. I have very much enjoyed our meeting together and once again found: strong women are easy – if necessary even without words.
April: Tips for strong women and a blog birthday
The magazine "tina" asked me, if I had a few fashion tips for more women in the warm season. Of course! In the mini interview titled "Kilos are not crucial for good style" we talked about the proper sleeve length of patterned and plain clothes and how to create the summer sweating more bearable.
After I had overlooked my first blog birthday yet smooth, I even more glad that I could celebrate the second birthday of fashion Whisperer with you together and with a small raffle. Very excited I was as regards your request topics for the fashion Whisperer on your responses in the reader survey – special. Then it was roll up sleeves and… write, write, write to meet as many as possible of your wishes!
May: over 43,000 visitors for the fashion Whisperer
In may, the Whisperer of fashion for the first time achieved incredible 43,000 visitors per month! This is an increase of 43 percent compared to the beginning of the year and about double from the previous year. I am of course like a snow Queen. (Have become in the meantime already 47,000 monthly visitors that find their way to the fashion Whisperer and I rejoice more than 1.8 million page views this year. Incredible!)
July: Style find made easy
Our Blogger project "Find your summer style!" brought me great joy. It was nice to put a step by step instructions together with the blogger colleagues and show you as an example how you can develop your own style. Those who missed the project, should really still look at the many different Moodboards and read the fashionable interpretations of this. I had the people behind the virtual blogger personalities better to know – learned a lot new friends including the beautiful feeling of the project. It was great that you you have married and have invested so much time and thought into our summer project dear Annette, CLA, Conny, Gaby, Ines, Sabina and Stefanie,! Thank you!
August: Flash tips for a flat stomach
My 5 best Belly-off tips were in demand in August in the journal "Lisa". As a reader of fashion Whisperer, you know of course far more than five tips or?
September: The figurines of the fashion Whisperer travel to Venice
That was a great art project: the figurines of the fashion Whisperer were allowed to travel to the Venice Film Festival to Venice! And that happened: the internationally renowned Jewelry artist Svenja John spoke to me whether I would make my typical figurines for you for her jewelry exhibition in Venice. She was so excited that she wanted to present their extravagant jewelry pieces like on the drawn female figures in life-size my illustrations. So, tilda, Julianne and Jill – were all confident, strong women – the light of the world. With much detail craftsmanship brought the drawings to life size and finally graced the show-room of the artist during the Cannes Film Festival. I could not personally travel with, but not without pride from a distance to see how tilda, Julianne and Jill well did their job…
November: The adult women's fashion needs.
The request of the editor of the journal "Textil releases", whether I would be ready for an interview, looked forward in particular. Because the monthly magazine aimed at the textile retail and textile manufacturer. And where else could I advertise better for the trendy interests of adult women without model figure than directly at the fashion pros? In an interview with the title "The industry is giving away a big potential", we then talked about clothing styles, which are portable, about a wise shopping behavior and what wish adult women from consulting in retail fashion beyond the 50 years. I can only hope that very many fashion experts sit up and consequences…
December: The fashion Whisperer interview
It is not long ago: on the first of December I was allowed to be one of the women from 50 available answer when Susi Ackstaller on her blog "Texterella" in the popular Monday interviews. That was really a detailed journey into the fashionable past for which I had to mentally through not only a year, but several decades. And thanks to the love Susi you can understand now better lot, how my style search eventually took me to the fashion Whisperer will let…
The call came unexpectedly from the Hessian radio station hr1: whether I would do a little interview with the presenter Kai Völker titled "Fashion sins of the 80s"? But happy! So we talked about leggings, blazer with shoulder pads, headbands and about why we in retrospect must – ashamed of ourselves for some fashionable aberrations or not. Here you can listen to once again the interview:
The year 2014: Your many messages of love are the real highlights of the fashion Whisperer!
These were of course not all highlights of the last year. On the contrary, there's still lots more. Because in reality, every comment and every E-Mail you is a real highlight for me. I can no longer count how many love words, encouraging comments, and heartwarming compliments reached me in the last year. I really appreciate the confidence, you bring me. I would like to thank at this point very much for this, that you part your life be let me!
The future: Even more help, inspiration, and new projects for you!
What does this mean for the future of the fashion Whisperer? One thing is clear: I would like to give still the fashionable support and inspiration you are looking for. To do this I will retire something over Christmas and new year. I will use the quiet time to plan the activities of the fashion Whisperer for 2015 and to set new goals. From January 11 becomes a then here on the blog go further – with new energy and new ideas or other new project. I have the feeling that the way of the fashion Whisperer long yet to end. And if you stay by my side, we could experience a lot together. Do you want to do this?
For today, I wish but once harmonious, human-enriching and uplifting Christmas day and an unforgettable new year! Let yourself be good there! We see, read, hear us in January 2015.
Sincerely
Their Stephanie aka the
Gallery
Christmas Ecards – Merry Christmas & Happy New Year 2018 …
Source: christmas-new-year-quotes.com
Sydney New Year Fireworks Display 2019 and Wallpapers
Source: www.merrychristmas-happynewyear.com
Merry Christmas greeting card design by Yurlick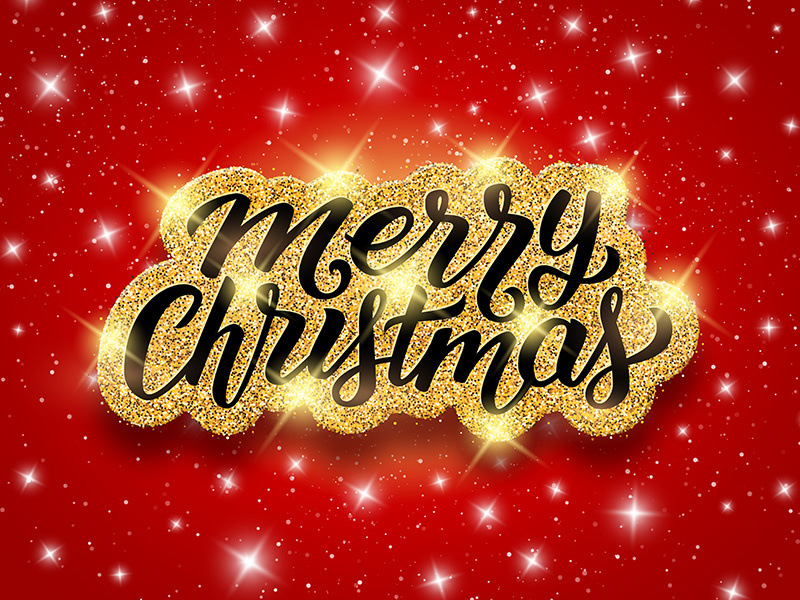 Source: dribbble.com
Free Christmas Card Background Templates – Merry Christmas …
Source: christmas-new-year-quotes.com
Digital Christmas Cards – Merry Christmas & Happy New Year …
Source: christmas-new-year-quotes.com
Poem For Christmas Card – Merry Christmas & Happy New Year …
Source: christmas-new-year-quotes.com
Christmas Dinner Invitation Card – Merry Christmas & Happy …
Source: christmas-new-year-quotes.com
Religious Christmas Card Designs – Merry Christmas & Happy …
Source: christmas-new-year-quotes.com
Free Children's Christmas Card Templates – Merry Christmas …
Source: christmas-new-year-quotes.com
Printable Religious Christmas Cards – Merry Christmas …
Source: christmas-new-year-quotes.com
May your Christmas sparkle with moments of love, laughter …
Source: boardofwisdom.com
Hockey's Historic Highlights
Source: www.sihrhockey.org
Printable Coloring Christmas Cards For Kids – Merry …
Source: christmas-new-year-quotes.com
Funny Christmas E Cards – Merry Christmas & Happy New Year …
Source: christmas-new-year-quotes.com
Pre Written Christmas Cards – Merry Christmas & Happy New …
Source: christmas-new-year-quotes.com
Top 10 facepalm moments from Mr Bean
Source: www.channel24.co.za
happy holidays wreath FOIL block print holiday cards *NEW!*
Source: www.luxepaperie.com
Our Top Corporate Christmas Hampers
Source: www.virginiahayward.com
Things to Do in Alexandria This Holiday Season
Source: blog.visitalexandriava.com
Discovery medical aid, Investment, Will and Financial Plan
Source: www.pmgza.com