Do you know what I alter my look first, if the summer slowly passes in the fall? My shoes. A white jeans with a T-Shirt can be is still long to wear in autumn, if you combine a Blazer and booties or shoes to. An airy summer dress with tights and sweater will also soon fall fine, if you also slip into your boots. The open strappy sandals in the summer but soon wander back in the shoe closet, as soon as the weather becomes slightly unfriendly. High time to deal with what shoes get their big show in the fall. As with almost any other accessory can you your look of timeless fashion basics so quickly in the next style floor beam as with modern shoes.
Today I have compiled for you the major footwear trends for next fall. What fashion style fit the shoe trends? And which are the real stars in the autumn shoes? I have my secret favourites…
Fashionable details of shoe fashion for fall
Maybe a first of all: there will be no shoe revolution in autumn, because you will find many known types of shoes. But there's a kind of shoe explosion that brought forth an unexpected variety of new material mixes, color combinations and styles. The new shoes are no wallflowers, but push the focus of outfits. If you see the following details of a shoe that you are fashionable right up front:
Lace or buckle
Elegant footwear, the effects of the winding straps make sexy, with flat pumps is the androgynous chic, ankle boots shine in the "Granny Style" (German: Grandma-style) and sneakers are probably the sportiest lace-ups. No matter you are what type of style: shoes with laces any kind are announced.
Women who like to less detail there, access to the alternative close technology, the buckle. Of course, this is just for show, as with many ankle boots types with rocking flair. The androgynous charm is right up your alley, you are like the so-called "monks" from the Department of Mr. These are leather loafers with one or more side buckles evolved from the typical shoes of the monks.
Tip CAP or cart form
Actually, I've discovered all the different shoe Cap designs are possible. Two forms are but most frequently:
The shoe lace Cap adorns not only pumps and ankle boots and shoes of all categories. I have can make even sneakers and loafers with pointed front.
Women over 50 are perhaps more from your youth know the CAP in the square or slightly rounded form of cart. Such forms with cart are now again – especially as pumps with a wide chunky heel or ankle boots, whose Schaft is tight at the ankle. More 70s isn't really.
Wedges, chunky heel and thick soles, where the eye can see
Of course, elegant shoe classics, such as lace pumps with thin leather sole and heel and also feingliedrigem are never out. The true shoe stars of the autumn season come however with quite thick and chunky soles and more weighty paragraphs. There is…
… the very wide chunky heel at all heights – in transparent plastic, covered with leather or fabric, filled with gems, sequins or fur or with metallic decorations, he becomes the showstopper.
… higher block paragraphs in all degrees of medium strength. This ultra modern acts especially on pumps and booties if he is also slightly curved like a banana inside.
… the wedge heel, which itself has become to the intricately designed mini artwork.
… that flat, thick platform sole, particularly in the form of "briquette sole" with side highly visible profile teething.
Especially sneakers and shoes of any kind are set a few centimetres higher in the autumn. For peep toe pumps and wedges, more incredibly spectacular sales surface, artistic designs, which more than compensate for the lack of feminine refinement arise from that.
Smooth, glossy, embossed or with 3D effect
The material surface of shoes are incredibly diverse and interesting in the autumn. Patent leather is a big hit. Leather can be polished up again and occur almost already clean. Metallic effects are quite far forward, but also applications with buttons, rivets, semi-precious stones, pearls, sequins and Rhinestones, silky embroidery and iridescent elements made of velvet or iridescent surfaces finishes push visually in the foreground.
If the surface is dull, it is often characterized, grains or other 3D effects that make for a soft but vivid in appearance. Consider, for example, weaves, fringes or tassels. Or take patterned, typical man materials, such as Pepita, Houndstooth and pinstripes and you put them on your shoes – already move is at the top of the herd of the trend.
Animal print, fur or fur
The shoe-autumn is beastly good – at least if you look at the diversity of Animal Prints, skins and furs. In addition to the always style donor Leo patterns, Zebra, giraffe, snake and crocodile are printed on embossed leather or fur with part of the game -. A special highlight you're occupied block heels in unusual places of placed fur-applications – with fur or ankle straps are getting and can cast women in plush velvet paws.
Wild mix: "Two tone" to patchwork
You can't decide, whether you want to buy shoes in wild -, paint -, or smooth leather, velvet, Brocade or nylon, in Leo, crocodile or snake, with metallic or mesh optics, in black, nude or brown? Never mind! Because you can have at once everything – well, at least almost everything. Because shoes from only one material, and in only one color seem to get bored of the shoe designer.
The patchwork creations and material mix versions that can be found in the latest shoe fashion are more wild. Such shoes are and I forecast: If you are a shoe lover, you will have to give back something more budget for shoes this season. The selection is simply too tempting!
The main models of shoe and my favorites
Sexy ankle boots, lace-up ankle boots and pumps
If you are a classy and elegant Lady , who would not give up sex appeal, you'll love the ankle boots and pumps with pointed caps and spiked. And also the modern variants of pumps with extravagant chunky heel well you might like. You can wear as well these to your pencil skirts and sheath dresses , such as swinging far to calf-length skirts, noble Culottes or sporty classic jeans with -Blazer- combinations.
My favorite: Laced ankle booties in the Granny style
I've attached myself in the lace-up ankle boots in the Granny-style. You give any outfit a touch of sexiness and extravagance. From whether a tip you or oval CAP, kitten heels, prefer penny – or chunky heel, depends on your personal preferences and circumstances.  According to gradchem, this type of shoe can be worn with a skirt, both pants and leggings and adapts to many styles. You overlooked this shoe but in any look.
Loafers and slip ons between androgynous, preppy and casual comfortable
I predict: the autumn is raunchy and comfortable. Because flat (Schnür -) shoes and shoe types, in which you can quickly slipping into and walk around all day, be the hit of the season (I love this pun!). Androgynous Brogues, monks or slippers, whether preppy loafers, you can do really casual slip ons or sporty sneakers – with these shoes something. Also stylistically, these types of shoes know no borders now and be to leather leggings as well worn as the tulle skirt or dress, jeans as well as the suit pants combination partners are. The skillful Stilbruch makes the music.
My Favorites: Glorious Brogues, loafers, patchwork sneakers or slip-ons
In this category, I can decide hardly. Since in some timeless shoe classics that shaped my everyday look for years. Now there are these types of shoes in incredibly beautiful, noble and interesting variations. I would however keep their hands off the whole extremely thick soles – expiration date is simply too high. If you are the sporty classic or easy androgynous style type and do Simple basic outfit a bit more bling-bling in it otherwise, I recommend:
Brogues, loafers or slip-ons with especially gorgeous details, as applied semi-precious stones, beads, sequins and metallic effects or luxurious fur lace animal-print lacquer components… Already realize this decision will not be easy!
Sneakers with interesting material, color and texture-mix – also with shiny elements
And so I don't forget it: If you are not can make friends with the flat shoes, there are now almost all types of shoes with convenient block or wedge heel!
·         Ankle boots are practical, rugged, Rocky or boho flair
Also ankle boots are the fashionable details of typical, outlined above in this season. There are a few exhibits, which are most frequently:
The coming out of the men's fashion and comfortable flat Chelsea boots with their side stretch inserts spray – still or once again? -their androgynous charm.
The bonds from the Western-style or fringed booties complete looks with ponchos, capes, diamonds and denim.
Booties are the perfect partner for the Boho style with jewels or embroidery, made of velvet, Brocade or delicate suede patchwork look, Brown leathers or button applications.
Buckles or studs on the ankle boot make it suitable for the glamorous style of rock.
Robust, flat boots with lambskin, flannel lining, or fur trim enhance the cuddle factor, when it gets colder.
My Favorites: Chelsea boots
Chelsea boots are comfortable Classic you can wear to casual jeans looks, as well as to the suit. I would look for possible purist copies in patent leather or shiny smooth leather. But also the richly decorated versions are very attractive and a good addition, if you already have a simple pair. No matter, as you choose – Chelsea boots are unbeatably stylish and portable for many years!
Not too mention I have my beloved biker boots at this point. Because they have in the meantime become timeless basics and will remain so.
Boots raise from the 60s, 70s and 90s years memories
The boots are knee, you have four ways to position themselves in principle:
The flat, rugged boots from the 90s is back – or never left. This type of boot is a timeless classic for the sporty casual wardrobe and can adapt well some other styles: preppy, androgynous, boho, Western, just to name a few. The limits are – determined similarly like in biker boots – only through your styling skills.
The cut of the restraints a little further and overall quite just boots you know perhaps more from the 70s, fit especially well to wide swinging, calf-length skirts and dresses. They are especially stylish in hues of Brown and cognac.
The tight-fitting, made of soft leather boots is combined with block heel and leather-stocking associations best for stylish looks with 60-years notes – prefers to shorter skirts in the form of A line. Also the first fashion thigh high boots that were worn to the mini skirt and is now once again up-to-date can be found in the same decade.
Regardless of all revival looks there are fortunately still the very classic and elegant women's boots with block – or heel – also if he certainly leads the trend hit list not in the face of the countless exzentrischeren shoe models.
That was my little trend preview for the shoe fashion in the coming autumn. I must admit that I rarely was so excited by the range of shoes, such as in this season. This may relate to that many of my favorite types of shoes with especially luxurious updates are offered. Many is that while watching the flat shoe plays a significant role, grief stricken women are happy.
Now, I hope of course that I could bring my trend Rundschau on the right ideas and was a fitting shoe recommendation it for you. What shoes will pick up for the autumn and why? Or have found already your Favorites, you will soon run? What is your perfect autumn footwear? I am curious…
Gallery
Shoes of Soul
Source: www.zulily.com
Jockey Spring Collection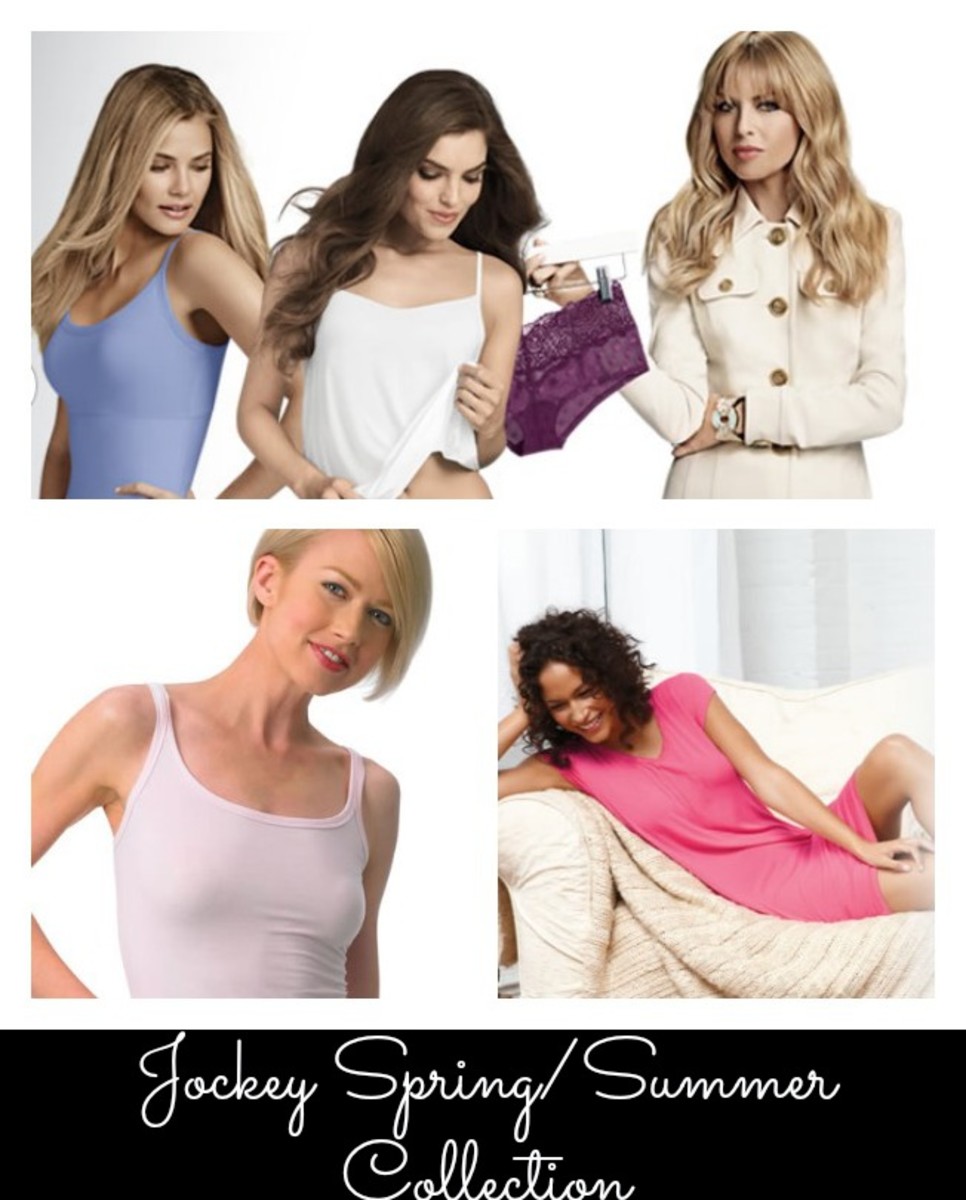 Source: www.momtrends.com
Open Toe Shoes
Source: strawberryleopard.blogspot.com
Rough & Refined
Source: roughrefinedfashion.blogspot.com