We can say that there are pieces in our closet that never go out of fashion, not only because they are timeless, but also because they are versatile and functional. This is the case of the dress of alcine, that enters summer, leaves summer, it continues guaranteeing charm and freshness in the feminine looks, marking presence in the catwalks and shop windows.
The main feature of this modeling is its thin and narrow straps, and can be made in the most diverse styles and fabrics. Its main function is to enhance the shoulders, arms and lap, and in some models, the back also gain a lot of prominence. It can also be used on many occasions, as long as it respects the dress code of the event / environment.
According to Fashion and Style consultant Danyla Borobia , the versatility of the dress allows us to create the most diverse styles with a single piece: "Both shoes and accessories will tone the style of the look, so just choose which one you want to use and play! "
Check below the models of dresses that are more in evidence at the moment, with comments from the professional to help you create charming looks, and that can be used in any season:
Basic Alloy Dress
For Danyla, a basic dress can be very functional and practical in the composition of a look: "The choice of accessories and footwear will print the style you want, and this type of piece is great for throwing creativity and putting it to play with most unusual pieces of wardrobe. "
Printed Tuxedo Dress
"This model is the face of summer! Stripes and vichy can be the big bet to create a more current look. On the feet, shoes with laces or frills guarantee a more feminine and romantic look. For a more sober composition, a good bet is the heavier shoes. The short-cropped boots give some fashionistas the look, "says the consultant.
Strap dress over shirt
The viralized fashion in the 1990s, shortly after the popularization of the Cher character in "Beverly Hills Behind the Scenes" returned to be trend with full force in recent years.
Danyla's tip: "This type of composition came to update and versatilizar the looks and to give a more informal air to the piece. For girls who enjoy less daring, it is best to opt for monochrome colors, ie T-shirt and dress with the same color. Already the daring ones can be played in mix of colors or prints. The composition with sneakers is current, youthful and super comfortable, but if the idea is to create a more fashionista appeal, prefer short boots. "
White dress
In addition to the total white composition, the professional suggests giving that "up" in the proposal with shoes with striking, colorful hues, putting them as protagonists of the costumes.
Accessories (bags, earrings, scarves or scarves) also work in the same footprint, being able to be the same color as the shoe, leaving everything more harmonic; or have colors (opposite the monochrome carton), such as red and blue, creating a very modern and creative result.
Black cocktail dress
The black already has a night face naturally, but if the intention is to take this characteristic of the piece, a good bet is to invest in shoes with natural style: "materials such as rope or raffia, model anabela, platform espadrille are pieces that will give an air more diurnal to visual. The composition with jeans jacket and bag in the transversal also ensures this freshness, in a very current way, "teaches Danyla.
Sleeveless dress
The rounded dresses have a more romantic air and can be worn on a number of occasions. For Danyla, the accessories can leave the composition less caricature:
"A good tip is to bet on metalized shoes with heavier or masculine style, such as mules, loafers, loafers, etc. A leather jacket can also bring a more rebellious air and less little girl. Now, if the idea is to make a princess look, just use and abuse more romantic accessories and shoes, which can be in style or more feminine colors, "he says.
Fair dress
"This dress has a sexier footprint as it shows all the curves. It is great for parties and evening events, to make the Kardashian line. Simply combine it with heeled sandals with straps or moorings. But if the idea is to use them in other types of occasions and environments, simply insert a third piece, which can be a blazer, jacket, vest or kimono. Bet also on shoes with more masculine footwear, like a slip-on, oxford or even sneakers and boots with short barrel. ", Says the consultant.
Long-sleeved dress
For this type of modeling, it is necessary to pay attention to some characteristics so as not to devalue the body. It can be worn by women with all types of body and style, however it is necessary to insert some small "tactics" to ensure a very harmonious result. Danyla's tip: "Depending on the model of the dress it is important to mark the waist not to flatten the silhouette, and this can be done with a belt or even with a handkerchief. A third piece that can be a jacket, jacket or blazer for colder days or vest, kimonos and more fresh, used open shirt. In the summer they also help lengthen and sharpen the silhouette, including feet in heeled shoes, slingbacks or block heels – these promise instant update to the look.
Party dress for party
Made with a more noble fabric, party dresses have a great trim and, often, applications of pedrarias, among other details more sophisticated.
For Danyla, the piece itself already commands the whole look, as it may contain a crack or even a deep neckline in the front or the back. To complete the look, simply insert glamorous accessories. To versatilizar this dress in the day to day a good request is to think in overlaps with trousers and shirts or t-shirts, in the foot shoes with the male or sports footprint. The good old texture mix will guarantee topicality to the look.
Slip dress
For those who want to ensure an ultra sexy sexy footprint to the composition, just invest in a nice and fresh slip dress! "Sandals of strips and heels will leave the look very feminine and sensual, but to use in the day to day, it is best to edit the proposal with masculine shape shoes and overlays with maxi coats, jackets and blazers, that leave the look more versatile and current. Avoid using this type of piece in very formal settings – it is best to leave it to parade it at parties, ballads and outings. For colder days, you can think of overlays with long-sleeved blouses or buffers, which will make the looks hotter and more interesting. The more daring girls can compose the costumes in sequined pants and shoe kitten heels – the proposal will look like it came straight out of a fashion editorial, "Danyla says.
Gallery
Work Wear Ankara Styles For The Fashion-Forward Women …
Source: www.zumi.ng
Bliss-Mary Peyton
Source: bliss-marypeyton.blogspot.com
WHITE EYELET DRESS
Source: loubiesandlulu.com
PREPPING FOR FALL (IN LEATHER TROUSERS)
Source: www.justlikesushi.com
What to Wear with a Trench Coat
Source: theidleman.com
17 Best images about Marilyn Monroe ~ Milton Greene …
Source: www.pinterest.com
Stylish and recyclable Halloween costumes
Source: www.sheknows.com
DIY Crochet Cardigan Sweater Coat Free Patterns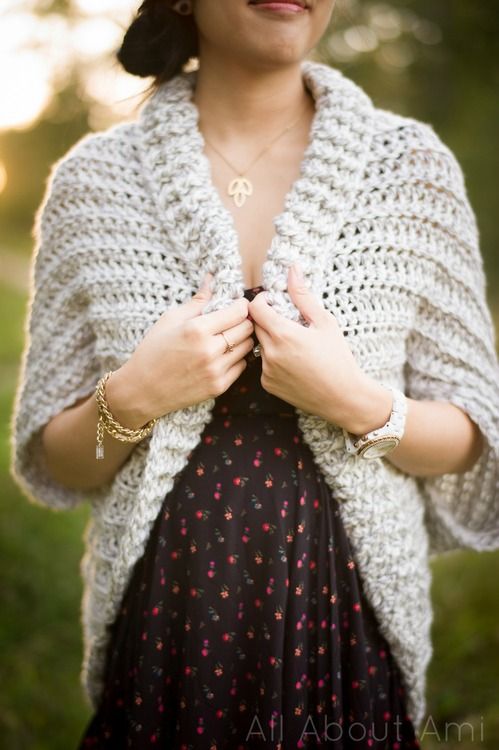 Source: crochetblog.net
Feel like Fashion Royalty in Kinga Csilla's Intricate Designs
Source: www.thecoolhour.com
Bridal Accessories
Source: news.thediamondstore.co.uk
Xetum Watch Review – My Favorite Watch
Source: www.flexyourbrain.com
leslie kay nelson
Source: www.pinterest.com
The Universally Flattering LBD…
Source: www.canthelpbutstare.com
Summer 2016 – Lifestyle Guide
Source: www.thepaddlejunkie.com
How to Differentiate Fashion Splurges and Saves When …
Source: glamradar.com
6 Summer Weekend Outfit Ideas to Try Now
Source: www.whowhatwear.co.uk
Guide to the Ultimate Handbag Collection
Source: www.designerzcentral.com
How to Differentiate Fashion Splurges and Saves When …
Source: glamradar.com
Best & worst dressed of the year
Source: www.stuff.co.nz
Style in Film: Audrey Hepburn in 'How to Steal a Million …
Source: classiq.me