First of all: Congratulations! They were generously gifted by nature and should be proud of your curves. I know many women with small breasts, who wish for a larger or fuller breasts and use a lot of styling tricks, to create this illusion. But admittedly, fashionable, it is not very easy to pack this extra volume in the upper body – especially beneficial if you do not like a pinup girl, but want to have a reliable, discreet and elegant. To find the right fit for tops, is often difficult. The heaving bust size in check must be kept at the sport. And uncomfortable it can be when some interlocutors, when these easily distracted… I think that if you are reading this article, you know what I mean.
Stylistically seen, a large bust size means just more fullness in the area of the upper body, which can be optically cancel each other out. Depending on your remaining body is slimmer, the proportional shift is greater and your chest area appear more dominant. However, wide hips and strong thighs, you have your proportions are balanced and considered the coveted super woman with hourglass figure. If your large breasts is accompanied by a clearly visible belly, you're probably a O-figure type. On all figure types with large breasts, there are some fundamental fashion tricks that make you look considerably slimmer. Here are my 10 styling tips for a large bosom:
10 fashion tips, as you look slimmer with a large bust
To compensate for a large breasts visually, there are the following basic tasks:
Neck and torso should be extended to compensate for optical.
specifically the distance between bust and waist should appear as large and narrow as possible and
More volume on the upper body should be given a small counterweight to the lower body – if this is not already available through wider hips and strong thighs.
Everything that produces vertical lines on your upper body and streamlined it, is good. Anything that draws the eye of your breasts upward, to your face or down to your legs, is also beneficial.
1. wearing a perfect bra!
Rule number 1, and the all – most important: Invest in a perfect bra! It is the motto: lift, split, shape. And conveniently, it must be natural. Lifting: Your perfect bra positioned approximately halfway between upper edge of shoulder and elbow the breast Center. Lifting the chest extended the distance to the waist and makes instantly slimmer. Parts: The BRA should produce a clearly visible Valley between your breasts and under no circumstances push them together to a single, horizontal bar. Forms: Looking for a pleasant, round shape of breasts and avoid you to make these appear too flat or too pointed. At this point, many stylists recommend a Minimizer bra. These distribute the wealth to all sides and leave often even harder to work the entire rib cage. I think there is nothing wrong if the bosom curves at the right place and in the right form forward – if your back can well carry the weight. It makes your overall silhouette from the front and from the side appear slimmer!
2. extend your neck line!
Extend your neck with the right shape. Avoid all snippets that shorten the neck, such as a close round neck, a Turtleneck, a boat neck or a turtleneck (short-cut Turtleneck). Access instead to V-Ausschnitten, halsfernen round or square cut-outs or special shapes, such as the heart, diamond, or button hole cutting. Also, a blouse with the top buttons are left open, achieved this effect. So put your décolleté in scene, without it showing too much skin. Because you should avoid at all costs a snippet to open-hearted! Remain rather covered – but halsfern – and let your forms for themselves.
3. avoid volume on the upper body!
Avoid additional volume on the upper body. These include also sleeves that greatly accentuate the shoulders, such as, for example, puff sleeves. But also shoulder tabs or breast pockets, frills, flounces, fabric-fill made of or all pieces of clothing in the style of the jacket are not for strong architecture. Keep simple, smooth your tops, matt and proxies your silhouette slide materials – specifically in the chest area! Resist the temptation to want to hide your bust size in wide, shapeless tops! They reinforce the dominance of your chest area only!
4. create V shapes in the chest area!
All the fashionable details that draw a V-shaped neckline and chest area, are well suited for you. These include not only V-necks and open shirts, but also light waterfall cut-outs and cuts in Emerald, which subtly diagonally split your chest area. Blazer with a narrow lapel collar, which entered just below the chest and fitted are the absolute Basic for your big bust size are cut. They give structure to your upper body and keep your Favorites in the bridle. Forget not chains and narrow scarves looped loosely around the neck, which can also put such a V.
5. avoid horizontal lines in the chest area!
You should eliminate horizontal lines from the chest. These include in particular all fit – or horizontal partition seams in this zone of the body, as well as all sleeve lengths, ending at chest height. You can choose between sleeveless looks and long sleeves from elbow height. Avoid absolutely tops with spaghetti straps and bustiers with straight-edge finish. Also sleeveless looks you need wide support and enough fabric in the chest and shoulders, which securely packaged the fullness.
6. route gaudy details up or down!
Flashy, fashionable details should the lower body area, Hüftlinie or including, natural or relocate – above your chest, close to the face. To accents on the lower body, for example, with large cuffs on sleeves of blouses, bangles, a cocktail ring or a handbag you carry best on the handles in your hand. Pretty, nicely shaped legs, under a knee-umspielenden rock, looking out and put in flashy shoes, draw attention also to the bottom. The attention is striking necklaces, earrings or lapel brooch at the neckline upwards.
7. wear dark, dull colors on the upper body.
Wear only dark, solid color, lighter, soft flowing and matte fabrics on the upper body. Restrict striking patterns, structures, shiny fabrics, or strong, lighter colors on the lower body. Only exception: the dark Blazer use coloured accents including.
8. move your waist down!
Lay your waist look as deeply as possible. This extended and verschlankt your torso, gives a vertical counterweight to her large breast. Wear no waist-high-cut skirts or pants. Avoid flashy details at waist height. If you want to wear a belt at the waist, this should be narrow and in the color of the shell. It is always better to wear the belt loose on the hip. You need wide belts at all in your basic wardrobe. This shorten only the distance between waist and chest. The transition should be approx. between top and bottom below your natural waist, at waist level. Jackets, Blazer, shirts or blouses should be approximately hüftlang. Do not plug tops as in the skirt or trouser waistband, but leave quietly and flat above them. The downside of this extension method, however, is that thus your legs seem shorter. This means that you should wear higher heels to.
9. place strong, vertical lines!
Another method for a long torso: Use strong vertical lines, running at least through the entire upper body. Look out, that exhibit vertical darts, partition seams, Paspelierungen, Pintucks, long rows of button or zippers, as well as other vertical ornaments for clothing. It is ideal for you if you even no optical break between the upper and lower body. Can the slim line of the torso just keep running down. This works best with narrow, figure-middle or soft flowing case, shirt blusen-or wrap dresses . These include your secret weapons! But even an outfit that is held at upper and lower tone on-tone, can create this effect.
10. balancing the volume of the body carefully!
Be careful with too much or too little volume at the lower body. If you wear to loose-fitting clothing on the body work you altogether much dense, than you actually are. Skirts and wide pleated trousers, but also all skirts lined-up and tunnel train pants are not for you. Wearing after running down too tight clothing, such as Slim pants, leggings, or super tight pencil skirts, might – seem overpowering especially when a narrow hip – strong chest region. The solution lies in between. Straight-cut trousers and skirts, which can lie flat and quite be at the hem also slightly (!) on the abdomen and hip, are just right to emphasize a slim silhouette and thereby maintain the proportions. By the way, the same is true for your shoes: you're either too clunky, too Petite to be. Medium strong paragraphs your stature to Earth and give the necessary level of your bust size.
A straight posture is priceless!
The most important rule for a large breasts is not wanting to hide them at all costs. This includes also the posture. The more you avoid your shoulders forward, wanting to hide your breasts, the negative this is for your overall appearance. Because a stoop you create exactly the opposite effect: reduces the distance between the chest and waist, the breast is still übermächtiger. It is better to preserve attitude, properly to place the bust size, and then use the outlined fashion tips as narrow and long to make the remaining silhouette. Allow the eye to your body up and slide down. Then your lush bosom is one of several, nicely shaped and well proportioned body parts that you can be proud of.
Do you have more tricks, as appropriately Pack your bust size? Then I appreciate your additions!
Gallery
Six sexiest shapes of women revealed!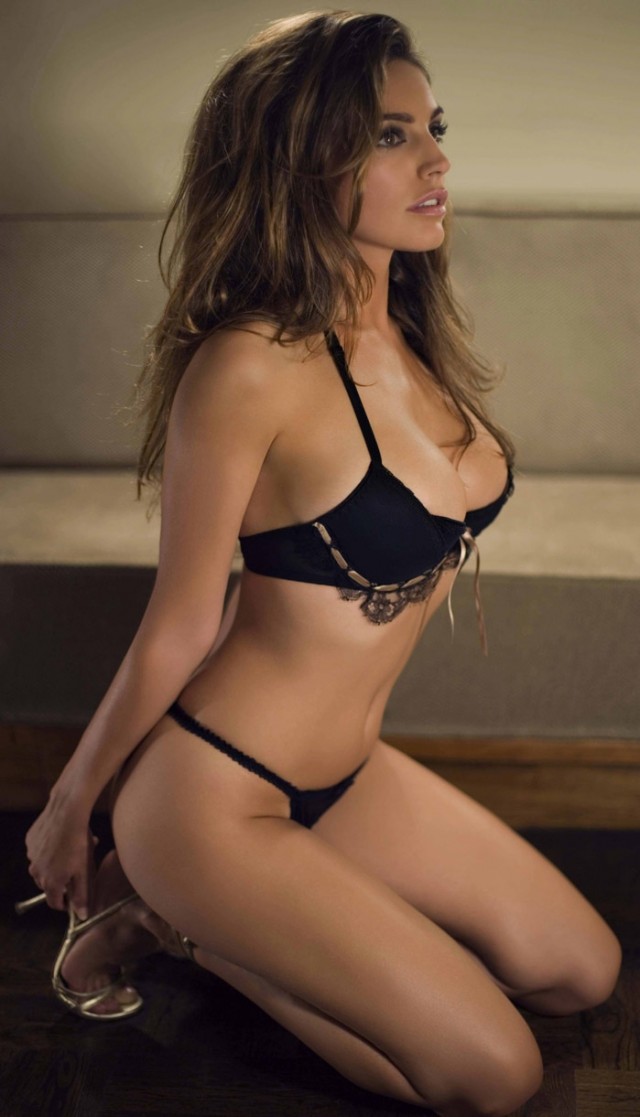 Source: www.indiatimes.com
Best 25+ Maternity bathing suits ideas on Pinterest
Source: www.pinterest.com
These Autumn Winter trends were made for big boobs
Source: evoke.ie
How to wear a striped top
Source: imageandme.com
The Top 10 Best Blogs on Sewing Patterns
Source: www.notey.com
The Top 10 Best Blogs on Sewing Patterns
Source: www.notey.com
Stitches and Seams
Source: stitchesandseams.blogspot.fr
The Top 10 Best Blogs on Sewing Patterns
Source: www.notey.com
Padded Bras: This Is The Hidden Truth About Them
Source: www.love-of-lingerie.com
25+ best Triangle Body Shape ideas on Pinterest
Source: www.pinterest.com
15 Fabulous Fashion Styling Tricks for Plus Size Woman …
Source: www.looksgud.in
25 Printed Plus-Size Swimsuits to Rock Poolside All Summer …
Source: www.brit.co
Plus-Size Body Types and Your Style Choices
Source: plus-size-modeling.com
A portal for women which contain Beauty Tips, Dress,Make …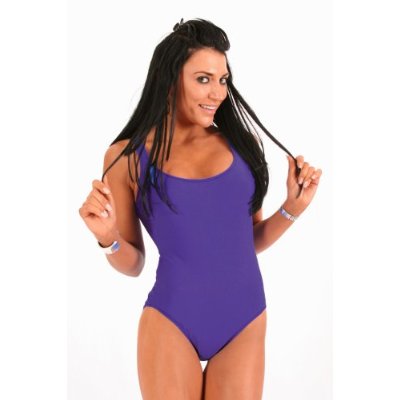 Source: fashion-tipss.blogspot.com
10 best brands for D+ bras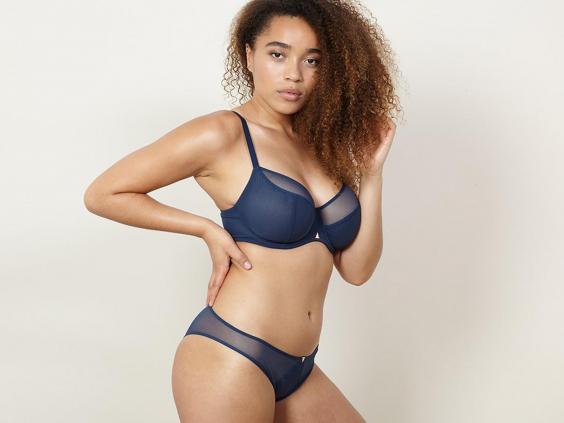 Source: www.independent.co.uk
Why Clothing according to Body Type is Crucial for Your …
Source: www.looksgud.in
WSS Style: Tall, Curvy Girl Styling
Source: www.womanofstyleandsubstance.com
Best wedding dresses for big busts
Source: www.youandyourwedding.co.uk
A Figure Flattering Onepiece in Coral for a Curvy Shape …
Source: www.sequinsandsand.com.au
Types of Denim For Curvy Ladies
Source: www.plussizeall.net